The Rockwell Tri-Doctorate® Certificates of Completion & Professional Designations
The Rockwell Tri-Doctorate Certification Program® RTD, is a singular educational trajectory that offers student-trainees the opportunity to receive up to 12 professional designations, which include 5 holistic doctorates and 7 minor certifications. Exciting, right? We know. That's Rockwell. Absolutely riveting. See all of our certificates of completion and titles granted below.

Doctor of Functional Blood Chemistry & Functional Medicine®, DFBC / DFM

Doctor of Traditional Naturopathy & Natural Medicine®, DTN / DNM

Doctor of Clinical Global Herbalism & Medicinal Mushrooms®, DCH
Doctor of Advanced Holistic Nutrition®, DAHN
Doctor of Spiritual Medicine®, DSM
scienta en aeternum - knowledge is eternal
Knowledge is forever, and learning never ends. That's why you have lifetime access and continuing education at no additional cost. Unheard of, right? That's because we're rebels. Rockwell. The rebel educator, educating fellow revolutionaries and change agents across the globe. Will you be next?

TOUR THE TRI-DOCTORATE®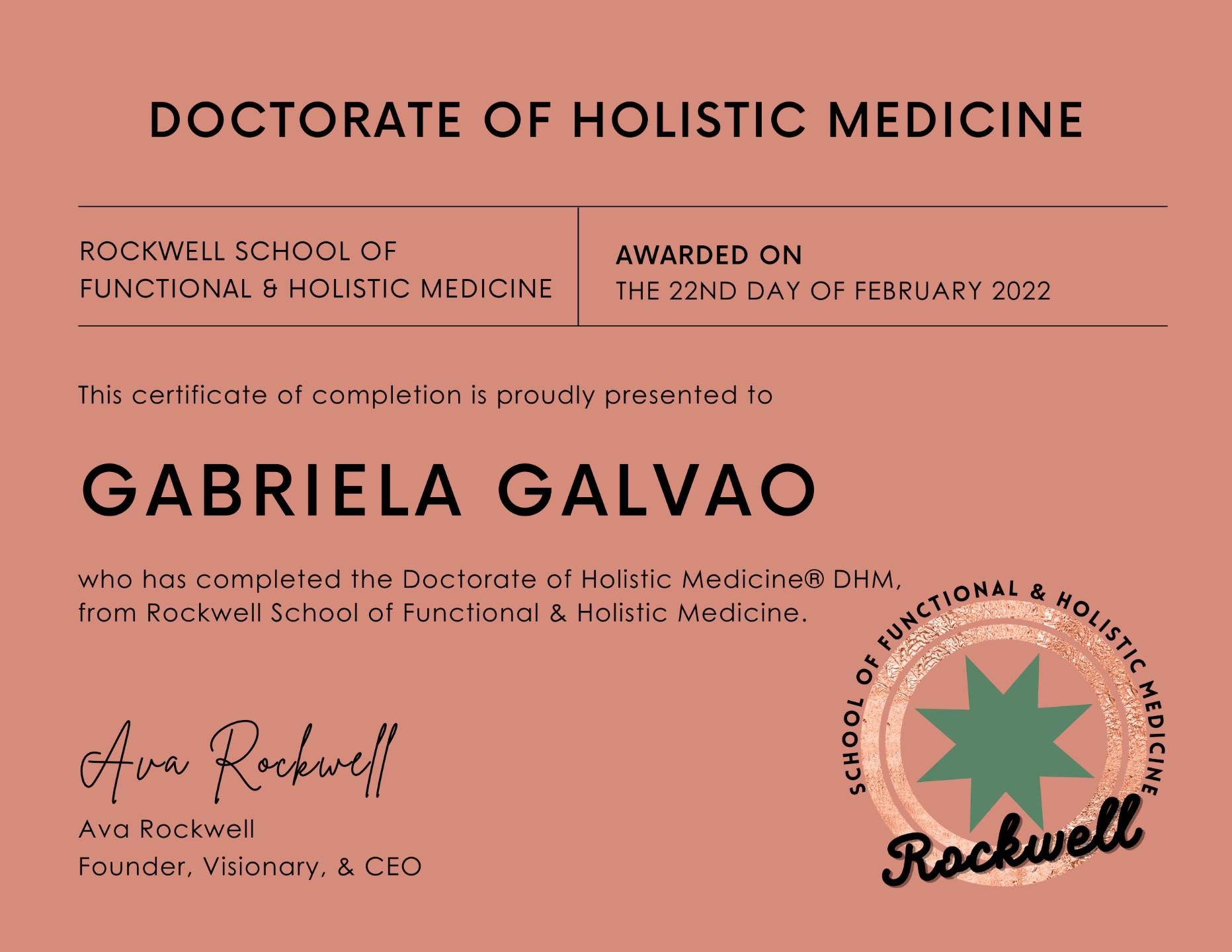 Receive a Bonus Doctorate of Holistic Medicine
This is earned through combined studies inside the Rockwell Tri-Doctorate®.